💵
The average Truebill user saves $512 per year
We can help you cancel your YuppTV subscription
Truebill helps you track subscriptions, monitor for changes, and cancels unwanted bills. Download the app to get started.
We use bank level 256-bit SSL encryption security
Truebill maintains no partnership or agreement with YuppTV. Truebill is an independent third party service that acts as an authorized representative when cancelling subscriptions on your behalf.
Watch Indian TV Channels Live & catch-up at YuppTV.
How to Cancel YuppTV Manually
Unsubscribe by following these steps:
You can cancel your monthly subscription only at the end of the month by applying for termination either by calling 866-663-7557 or chat live with their executives.
To cancel Yupp TV via live chat, click the "Live Chat" icon in the lower right hand corner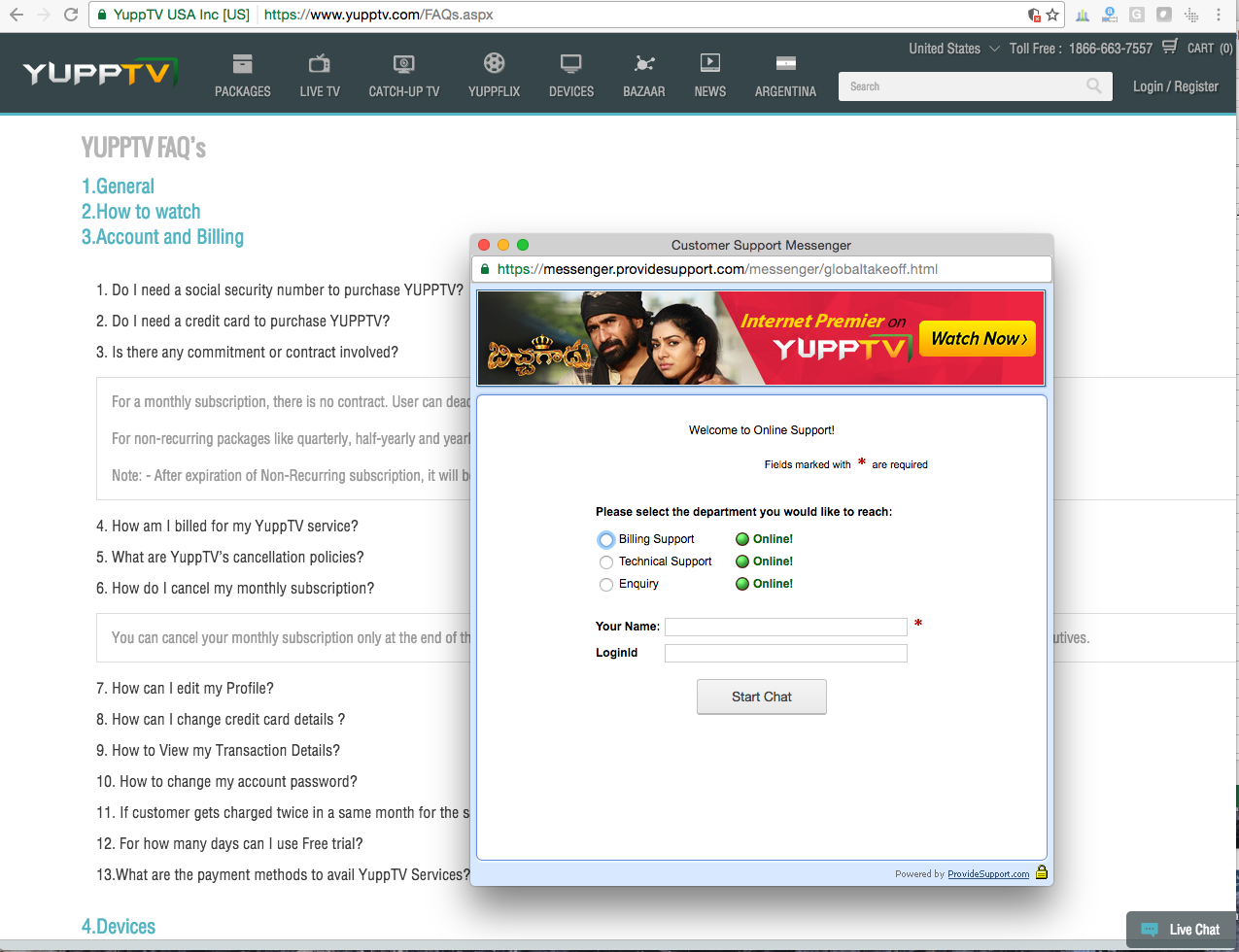 In the pop-up window, select "Billing Support", enter your name and LoginID and click "Start Chat.
Inform the live agent you wish to cancel your YuppTV account and provide the requested information.
To cancel over the phone, call: 866-663-7557