💵
The average Truebill user saves $512 per year
Cancel subscriptions and take control of your money with Truebill
Truebill helps you track subscriptions, monitor for changes, and cancels unwanted bills. Download the app to get started.
How to cancel TxTag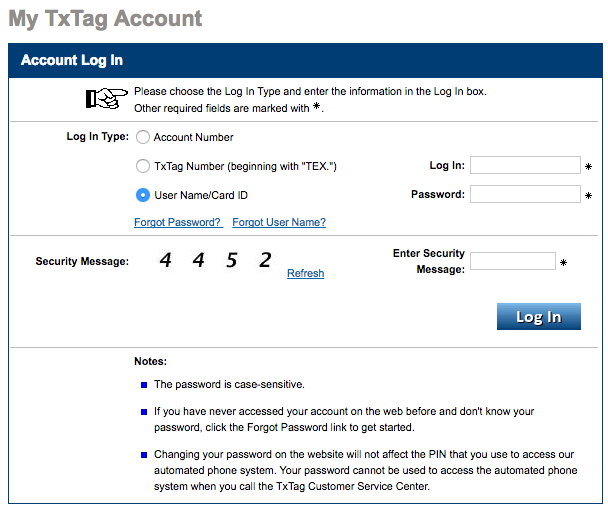 To deactive your TxTag tags:
Go to https://www.txtag.org/vector/account/home/accountLogin.do?locale=en_US&from=Home and log into your account
Then click Vehicles & Tags to deactivate the tag online
To cancel your TxTag Account:
You may close your Account at any time by written or e-mail request to the CSC. In order to close your Account via e-mail, the request must be sent from the e-mail address that TxDOT has on file for your Account. If you have a license plate mounted tag or a motorcycle tag, you must return it to the CSC. Once the request to close your Account is received by TxDOT, your Tag will no longer be valid. A refund of any remaining Account funds, after all applicable fees and charges have been applied, will be issued to you after the closing process is complete. If you replenish your Account by credit or debit card, a refund will be issued to the card on file. If you replenish your Account by cash or check, a refund check will be mailed to the address on file.
To cancel over the phone, call: (888) 468-9824