💵
The average Truebill user saves $512 per year
We can help you cancel your eFax subscription
Truebill helps you track subscriptions, monitor for changes, and cancels unwanted bills. Download the app to get started.
We use bank level 256-bit SSL encryption security
Truebill maintains no partnership or agreement with eFax. Truebill is an independent third party service that acts as an authorized representative when cancelling subscriptions on your behalf.
eFax® is the global leader for Internet fax services. Send and receive faxes by email without the hassle of paper or toner. Cut Costs & Increase Productivity.
How to Cancel eFax Manually
Unsubscribe by following these steps:
If you are sure you want to cancel, you can do so with an online chat representative between the hours of 6am-6pm Pacific Time, Monday through Friday, or you can call our 24/7 customer service team at 323-817-3205. Your account will be terminated as soon as you receive a confirmation email from Customer Service.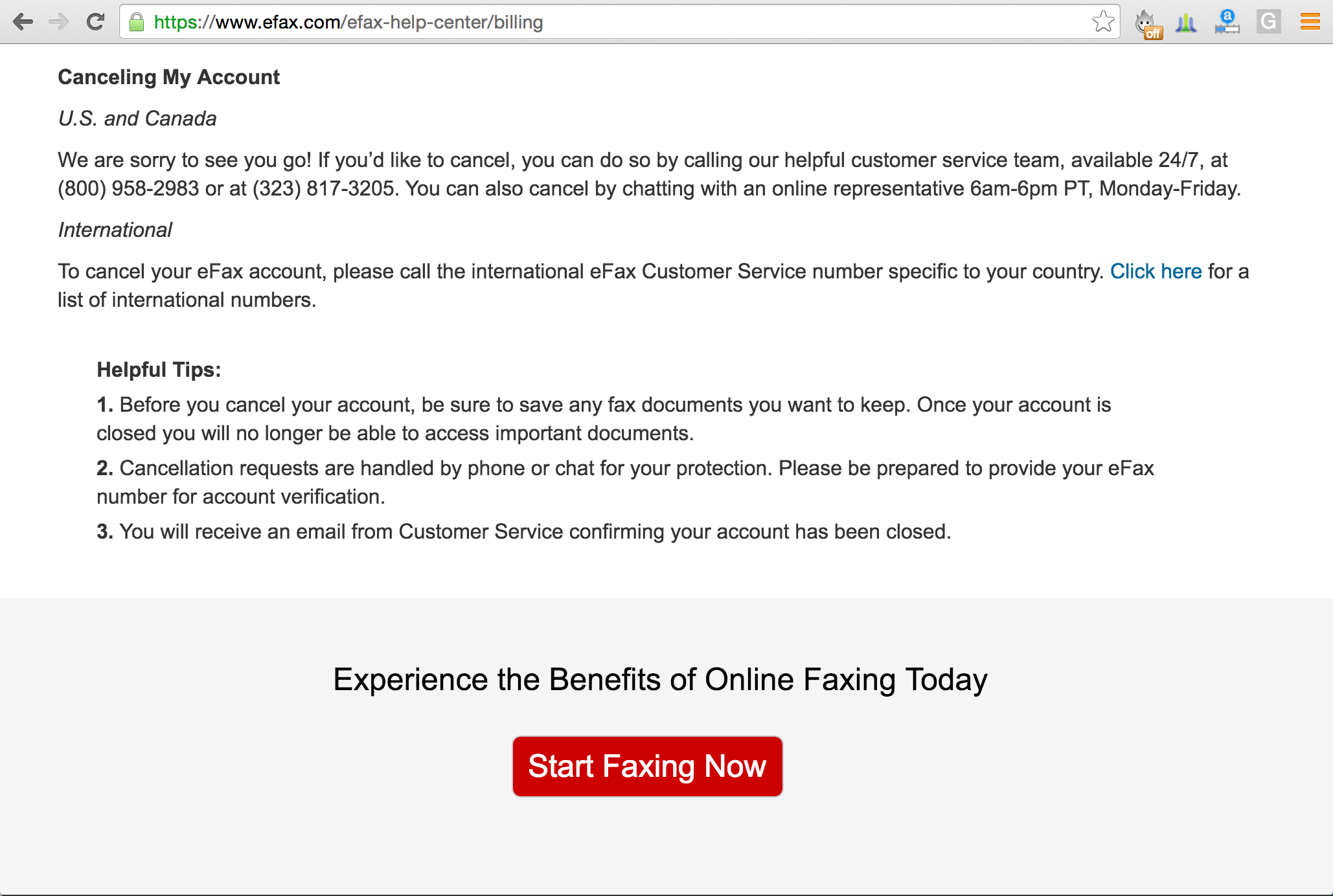 Before you cancel your account, be sure to save any fax documents you want to keep.
Once your account is closed you will no longer be able to access important documents.
Cancellation requests are handled by phone or chat for your protection. Please be prepared to provide your eFax number for account verification.
You will receive an email from Customer Service confirming your account has been closed.
To cancel over the phone, call: 800 878-7151