💵
The average Truebill user saves $512 per year
We can help you cancel your Dollar Shave Club subscription
Truebill helps you track subscriptions, monitor for changes, and cancels unwanted bills. Download the app to get started.
We use bank level 256-bit SSL encryption security
Truebill maintains no partnership or agreement with Dollar Shave Club. Truebill is an independent third party service that acts as an authorized representative when cancelling subscriptions on your behalf.
Dollar Shave Club sends high quality razors to your door for a few bucks a month so you can always shave with a fresh blade. Satisfaction guaranteed.
How to Cancel Dollar Shave Club Manually
Unsubscribe by following these steps:
1.) Sign into your Dollar Shave Club account on the Dollar Shave Club homepage.
2.) Go to Account at the top toolbar of your profile.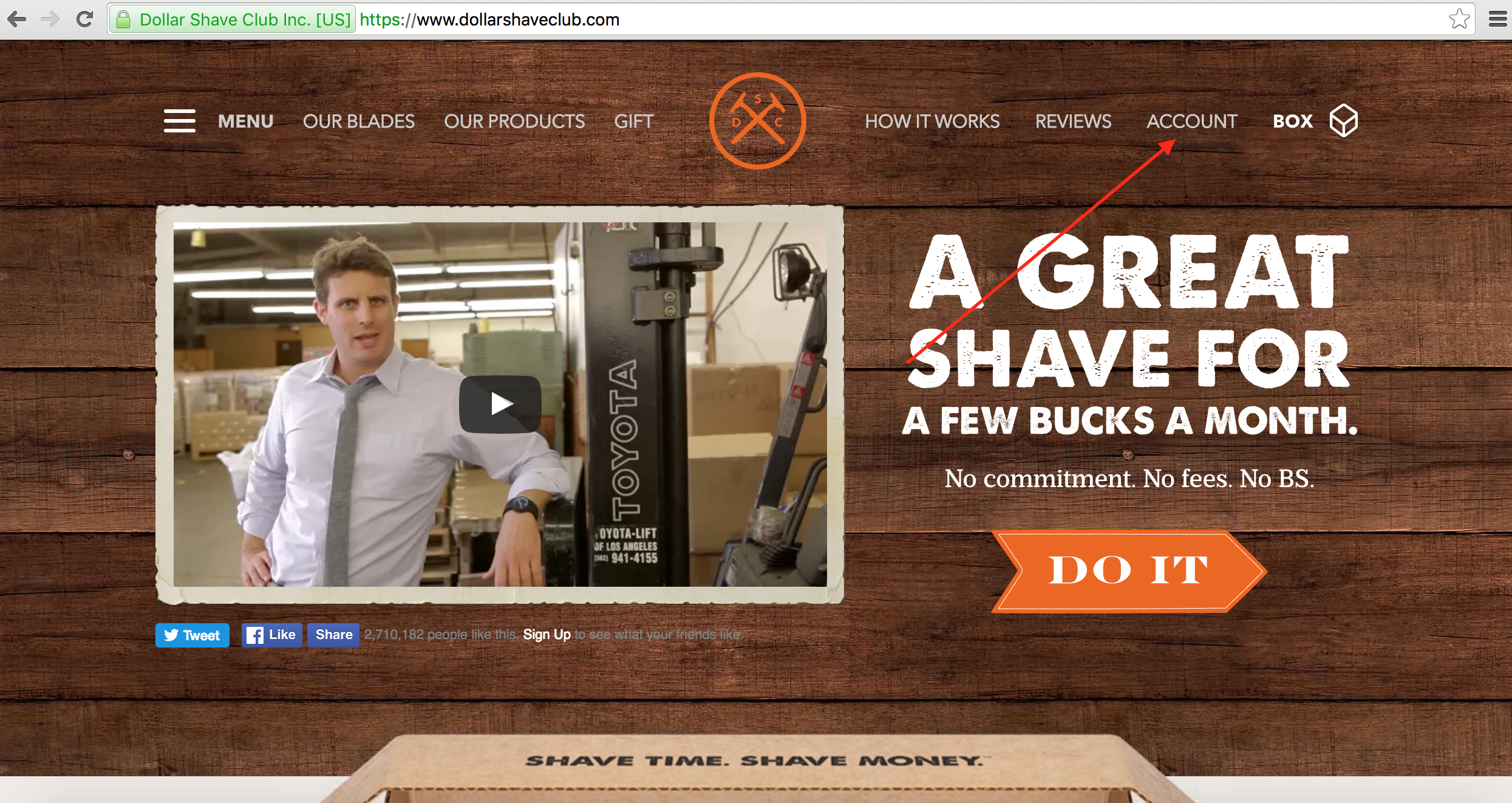 3.) Once on the Account page, scroll down to the bottom and go to Membership Settings.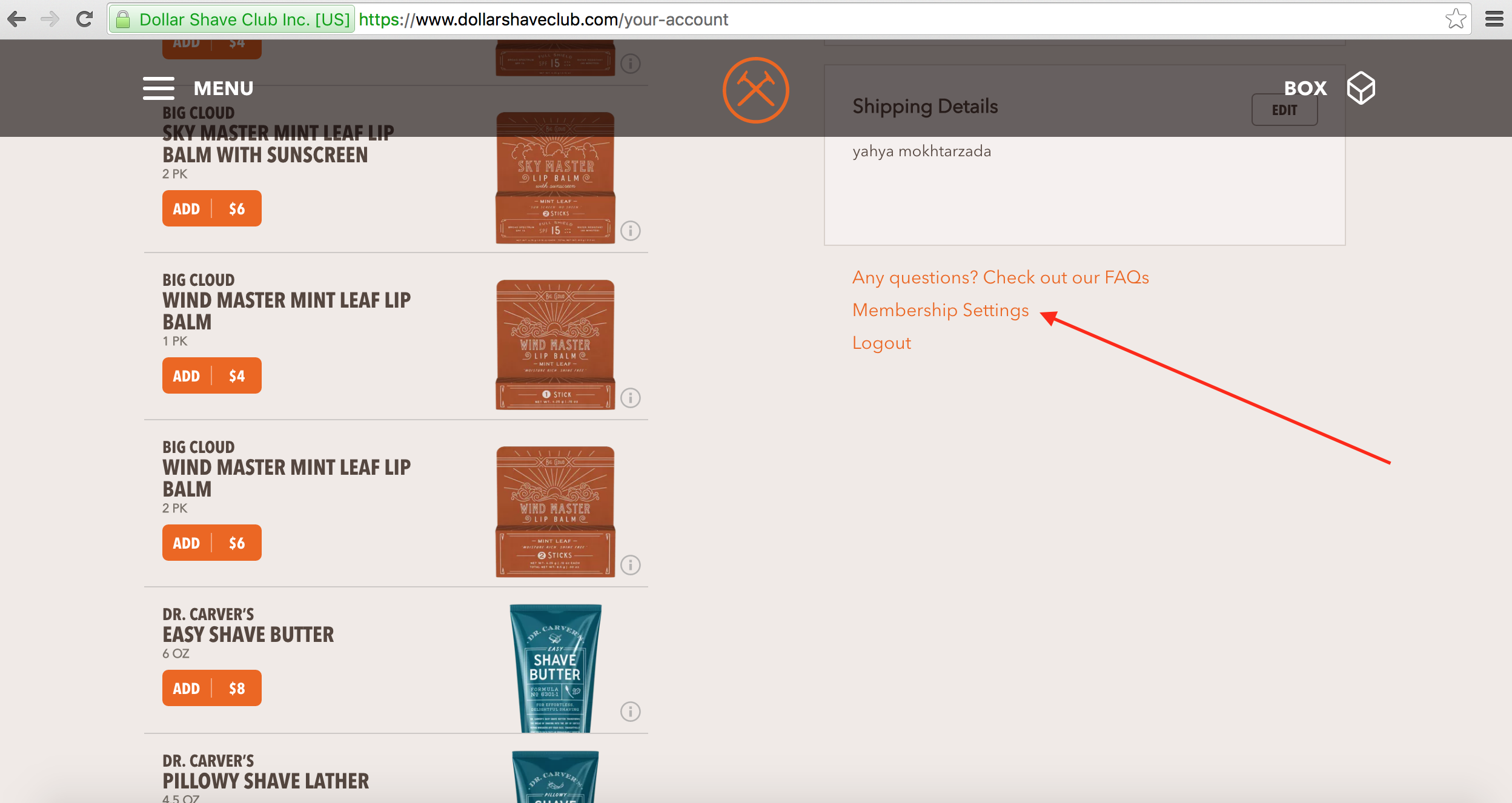 4.) Tell Dollar Shave Club to 'Help me stop my subscription' at the bottom of the page.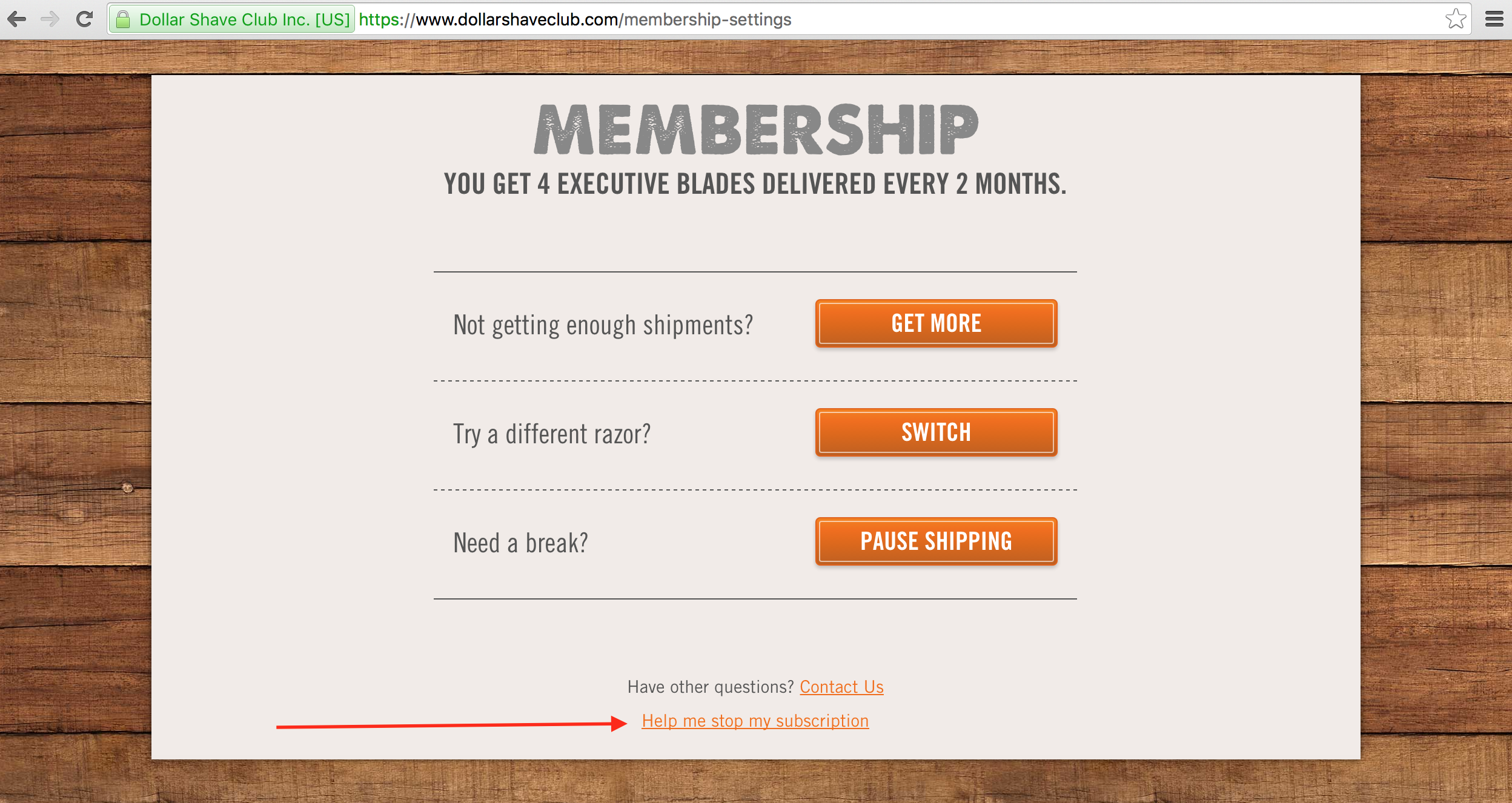 5.) Select a reason for cancellation and click Continue.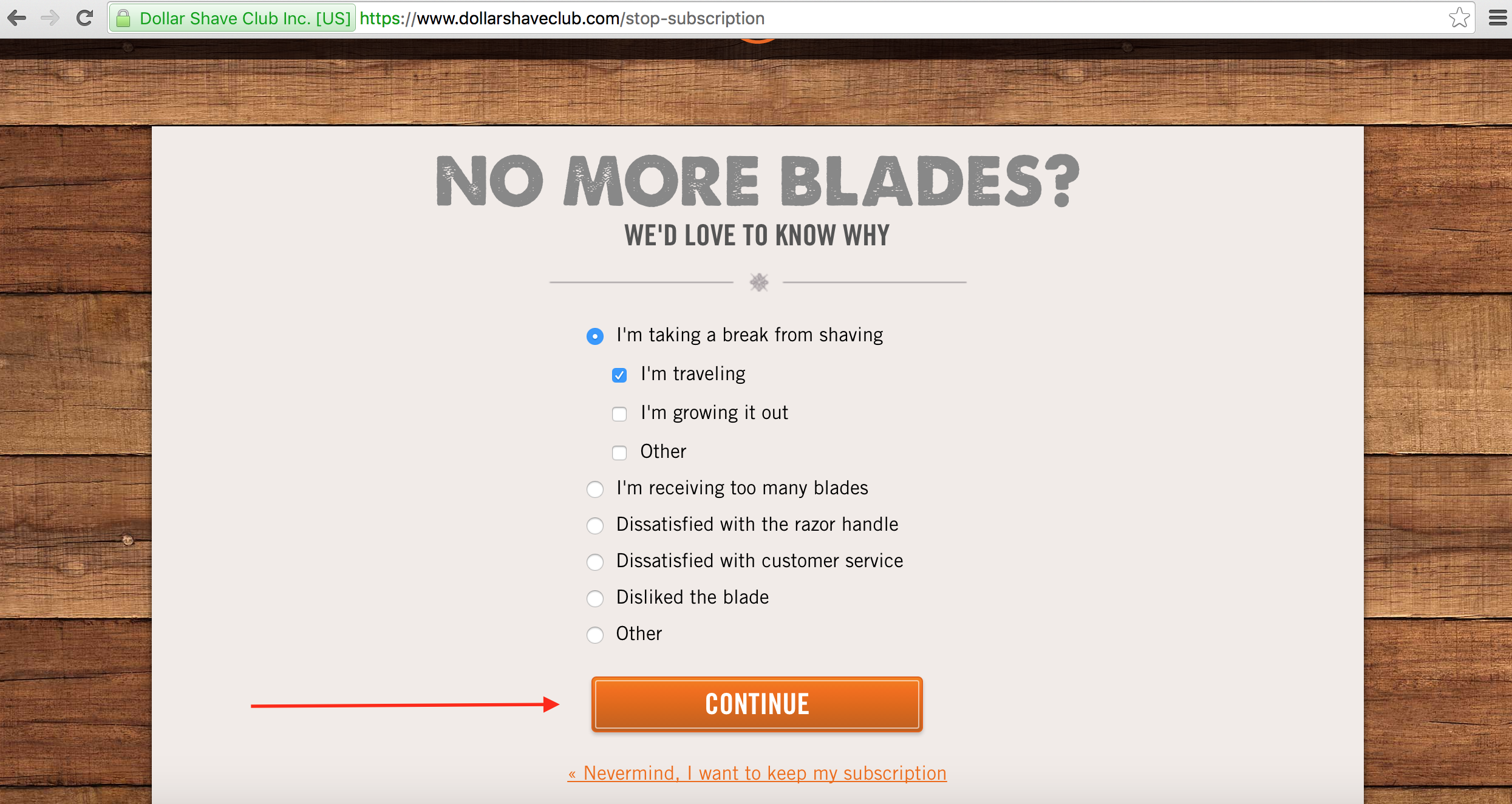 6.) Click Stop Subscription to finalize your subscription cancellation and receive a confirmation email.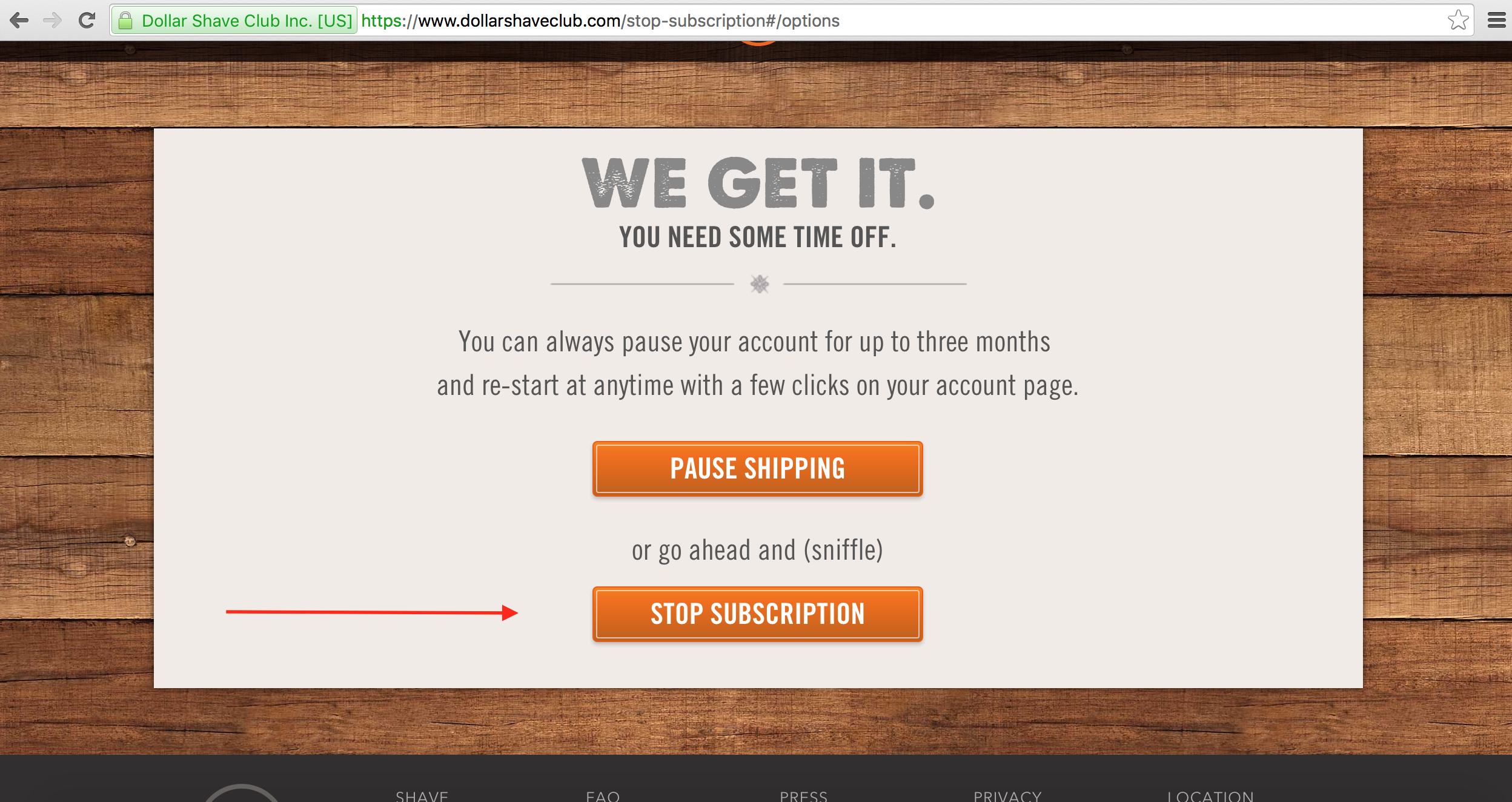 To cancel over the phone, call: (310) 975-8528