💵
The average Truebill user saves $512 per year
Cancel subscriptions and take control of your money with Truebill
Truebill helps you track subscriptions, monitor for changes, and cancels unwanted bills. Download the app to get started.
How to cancel Crunch Gym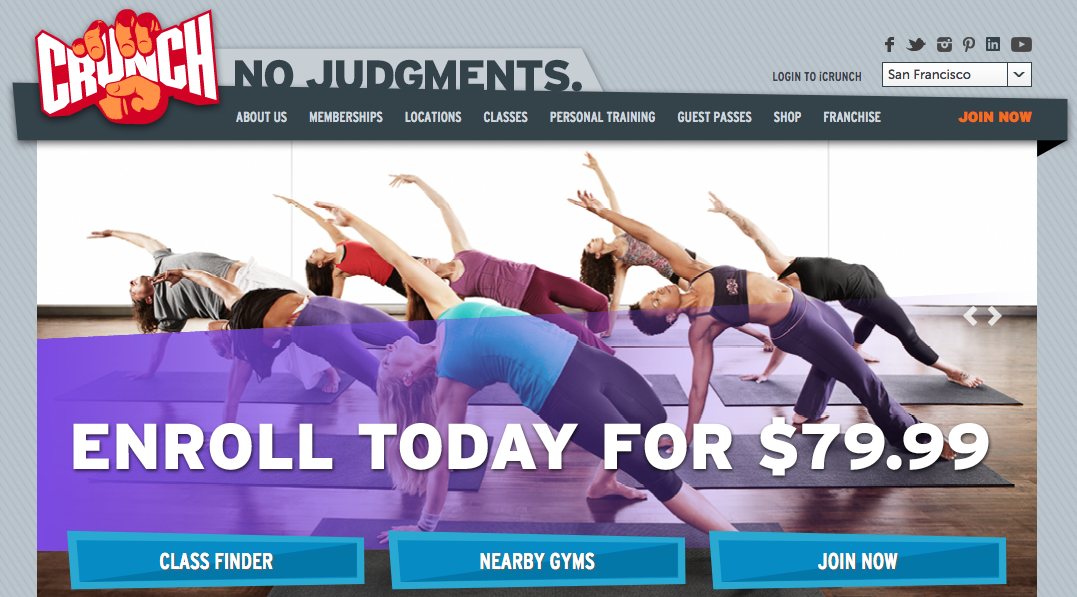 To cancel your Crunch Gym membership:
Over the phone..
Call 1 (866) 428-9664. The automated system will ask for the number they "attempted to contact you at", but you can just enter the number you're calling from.
Tell the representative you wish to cancel your account. The representative will ask for your account number but if you don't have it your name, address, or any other details required to verify your identity are sufficient.
After verification, the representative will be able to cancel your account and guide you through any fees required.j
OR
Visit your local Crunch Gym and cancel your membership in person.
Note: Per Crunch Gym's member policies, your gym membership can only be cancelled after one year, unless you're willing to pay administrative fees for early termination.
To cancel over the phone, call: (866) 428-9664